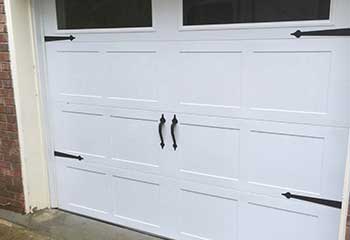 Garage Door Replacement
Customer Issue: Ms. Potter felt that her current garage doors had grown old and were, quite frankly, boring. So, she wanted to replace them.
Our Solution: We recommended a few options to Ms. Potter, who ultimately felt the Sears Carriage House model doors would best fit her needs. Not only do they look lovely and unique with their three-panel design, but they're durable as well. Our technicians released the tension to remove the springs and cable for both doors to remove them. We then installed the new ones into the system.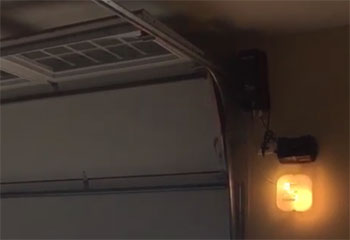 Opener Remote Control Failed
Customer Issue: The garage door remote control continued to flash its lights when the customer pressed the buttons, but no effect.
Our Solution: Testing the remote control at different distances from the garage door opener revealed that it was still effective from point blank range. Our technician tried putting in a new opener antenna, and the remote controls went back to working from their old maximum distance.
Roller Replacement
Customer Issue: A roller stopped turning, creating an audible screech when the customer used her door.
Our Solution: The roller hinge and screws came out, and our team filed and lubricated them. They then installed the new roller and reattached the housing components before plugging the opener back in and testing the door to make sure everything rolled smoothly.
Lillian Rose
- Fair Oaks Ranch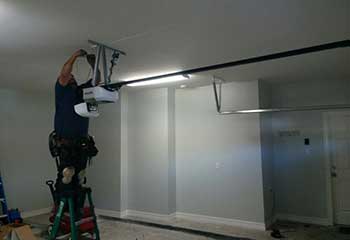 Genie Replacement
Customer Issue: Opener upgrade.
Our Solution: The customer had already bought a new opener, because the existing one was over 15 years old. We installed Genie SilentMax 1200, model 4042-TKH, then tested the unit and fine-tuned the system so that everything operated as it should.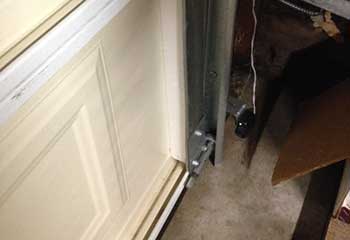 Garage Door Troubleshooting
Customer Issue: Misaligned safety sensors
Our Solution: We inspected the door and performed a couple of tests and realized that the only problem this customer had was caused by the sensors. After we realigned them, the door stopped reversing and started closing properly again.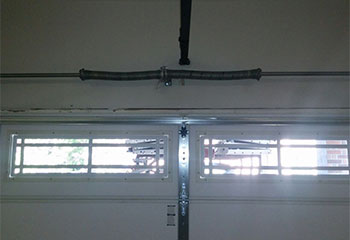 Broken Spring Replacement
Customer Issue: Broken torsion spring.
Our Solution: One of the springs had a visible gap, but we replaced both since the other was also nearing the end of its lifecycle. We realigned the sensors, lubricated the tracks and rollers and finished by making sure the door is well balanced.